Site 300 supports Livermore's nuclear weapons stockpile stewardship work by providing facilities used to assess the operation of non-nuclear weapon components through hydrodynamic testing. Located on 7,000 acres of land about 15 miles southeast of Livermore's main facility, Site 300 is the locus of testing new conventional explosives destined for use as part of the nuclear stockpile, or in other systems.
Researchers use advanced diagnostics such as high-speed optics and x-ray radiography to compare the phases of the hydrodynamic flow from non-nuclear explosives experiments with computational data to assess the performance of components. Promising new explosives formulations developed and safety-tested in small quantities at the High Explosives Applications Facility in Livermore are brought to the Site 300 chemistry facilities to be scaled up into larger batches for further testing.
Explosives are processed here by pressing and machining the raw material into finished, rough shapes. Site 300 staff conduct precision inspection of machined parts, and assembly of explosives with other materials for possible testing at a firing. They also perform non-destructive testing related to the Stockpile Stewardship and other programs where established weapons components are subjected to vibration, shock, drop, and temperature changes to monitor and evaluate the components' ability to survive a wide range of environments during an extended lifetime.
Facility Highlight Image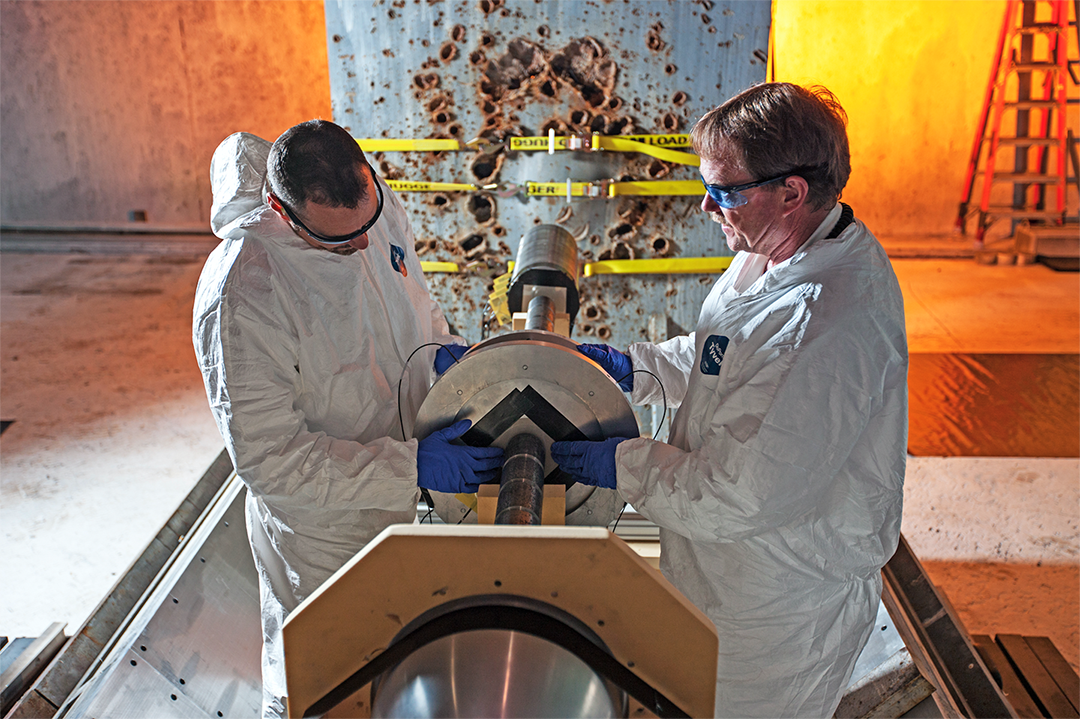 Facility Bubble Blurb
Site 300's facilities are used to assess the operation of non-nuclear weapon components
Sliver Image