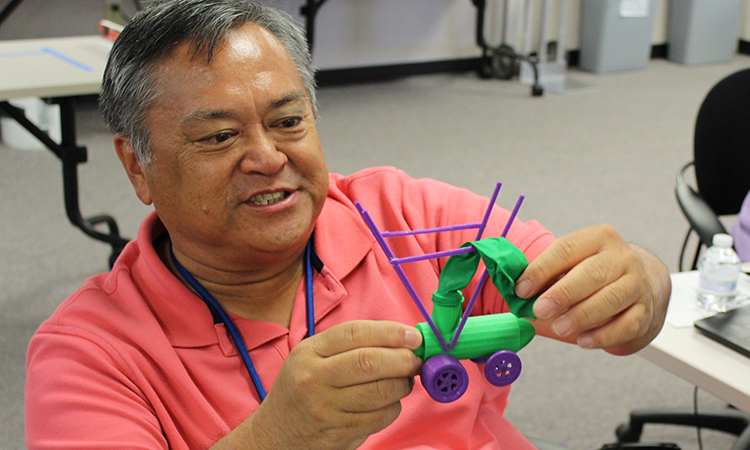 This engaging, hands-on workshop is designed to equip today's educators (elementary through post-high school) with skills to implement 3D printing and CAD (computer-aided design) into their classrooms. It emphasizes teaching participants real-world skills through hands-on exercises, group projects, and talks/tours of current LLNL 3D printing research.
Workshop 1: This 3-day workshop provides a crash course in 3D printing and basic CAD techniques. No prior experience required!

Workshop 2: This 5-day workshop covers all aspects of applying 3D printing technology in the classroom, including the set-up, operation, and troubleshooting of 3D printers. Participants can expect to be fully equipped to implement a 3D printing program. Also includes grant-writing, curriculum suggestions, 2D laser cutters, advanced CAD techniques, and the engineering design process. Successful completion of level 1 is required.
Workshop 1: July 8–July 10, 2020  |   Time: 8:30am–3:30pm
Workshop 2: July 13–July 17, 2020   |   Time: 8:30am–3:30pm