THE DAY AT THE LAB PROGRAM IS ON HOLD UNTIL FURTHER NOTICE.
The Lawrence Livermore National Laboratory invites high school teachers to bring students for "A Day at the Lab," an exciting visit of science exploration at one of the nation's premier research institutions. A typical visit includes tours of the National Ignitions Facility (NIF) and the National Atmospheric Release Advisory Center (NARAC), lunch (provided) with a panel of scientists and a visit to the LLNL Discovery Center. This program is provided free of charge. Transportation to the Laboratory is not provided.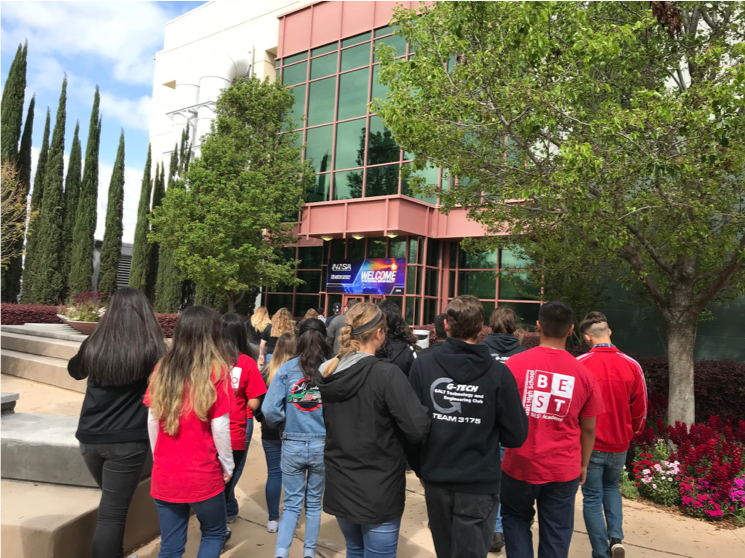 GUIDELINES: 
All students under 18 years of age must provide their School Photo ID.
All visitors 18 years of age and older must be U.S. citizens and are required to provide one of the following types of identification: CA Driver's License, CA Identification Card, or valid U.S. Passport. 
All visitors must wear closed-toed shoes and long pants. Although cell phones may be brought to LLNL, no photography of any kind is allowed onsite.      
Tours are available on Fridays on a first-come, first-serve basis year-round. Tours typically begin at 9:00 am and end at 1:30 pm. Group size is limited to 30 visitors.
All tours begin at the Westgate Badge Office, Westgate Drive, Livermore, CA 94550. For more information:   
Submit a request